How to extract well known compressed packages like Zip, Rar, 7z, tgz, tar.gz etc?
In this guide we will be talking about extracting different compressed archive because some of you may find it difficult…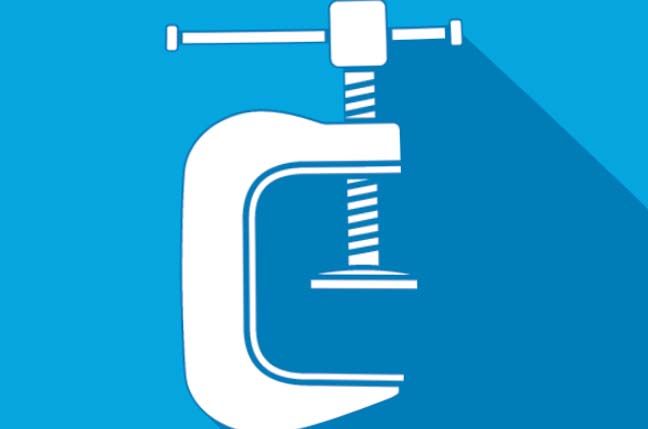 In this guide we will be talking about extracting different compressed archive because some of you may find it difficult to do so. We will break it down in few simple steps and we will also be suggesting required softwares to extract different archives.
TL;DR: If you don't want to read all the texts below then just do this, WinRAR. Then you can use it to compress and decompress. Right click on a RAR/Zip/7z file and select extract here/extract to file name to extract a file.
What are compressed files?
Simply put, compressing or archiving is combining some files into one file. By decompressing/extracting the archive file you can retrieve all the files to the initial state. It is like putting some apples in a bag, zipping it and transporting the bagged apples to somewhere then unzipping the bag and getting the apples back. You may ask that, we can do it by putting the files in a folder. why bother zipping the files? Well, folders are like open bag. your files or apple can fall off or get corrupted/rotten if you transport or store them in a folder. Also archiving is very important if you want to upload (for example) a game or a program to internet because normally you can not download a whole folder without specialized program built from the file provider. You can rather zip the entire game together, then upload as one single file and then it can easily be downloaded as one file and then uncompressed to retrieve the files.
Compressing and decompressing Zip files
Zip is the most common archive files. You can create and extract zip files using windows explorer without any additional software. If you want to make a zip archive all you have to do is select the folder/files you want to include, then right click on any of selected files, then from the context menu go to Send to>Compressed(zipped) folder. That's it. Give it an appropriate name and move the compressed folder around. To decompress/unzip a zip file, double click on the file to open it and then drag and drop the files and folders to the destination.

Compressing and decompressing RAR files
You need to download winrar to create and extract RAR compressed files. Follow the link below to download it.
Winrar Download
Install winrar then you can create a RAR file by marking the files you want to compress > Right click to open context menu > Click on Add to archive.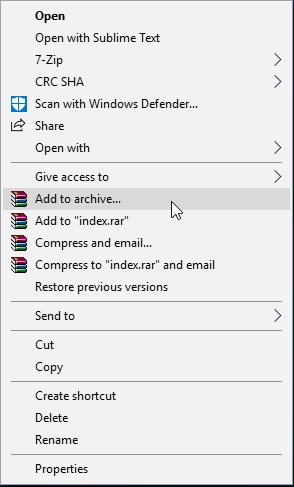 From the next panel, you can choose between RAR and zip, compression method and you can also split a large file to multiple files using "split in volumes, size" feature. You can also add a password to make it protected. Then press OK button to start compression. The time depends on the size of the files, amount of files, how powerful your CPU is and compression method.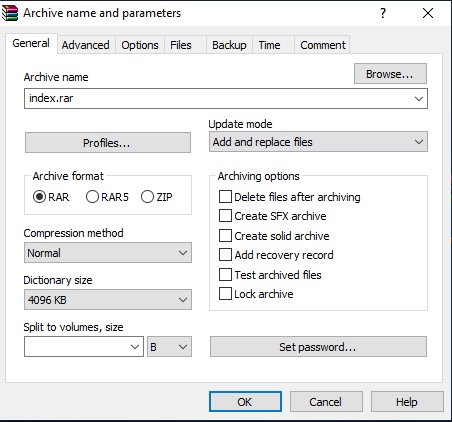 7Zip: An excellent open source WinRAR alternative
I personally prefer 7zip over WinRAR. It is free and open source. If you use free version of WinRAR, it will keep annoying you forever with the nagging about buying the product. It has almost all the facilities of WinRAR and Can even create/extract more types like tar.gzp etc.
You can download 7zip from below link,
7zip Download
Troubleshoot: Broken archive
It can happen time to time when you download a zip/rar file from internet and it won't extract, specifically in WinRAR, it may show broken files error. While it is possible to receive a broken file it can be a permission issue of your pc or your Windows defender is not allowing WinRAR to extract suspicious files in your PC. Always download from trusted source and you can use 7zip to override broken archive issue or run WinRAR as administrator. Here is a guide to recover files that are deleted by Windows Defender.